Essential Question: Were the colonists justified in declaring independence from the British?
Monday
Primary source evidence gathering
Tuesday
    

upcoming primary source evidence
    

using images as primary source evidence
JA:
Building toward independence
Wednesday
Causes of the Rev Quizipoo #2
"Too Late to Apologize" Video
Introduction to the Declaration of Independence
Thursday
Declaration of Independence 
Friday
Current Event Cozy Conversation: Opioid Epidemic
---
11.6.17 - 11.10.17
-John Adams clip--Second Continental Congress, Olive Branch petition to the king (11:50 - 21:34)
-POGIL #2  (in Google Classroom)
Tuesday
-POGIL #2

Wednesday
-5 Observations and 1 inference of the image to the Left
-Battle of Bunker Hill
-John Adams clip--Battle of Bunker Hill, Second Continental Congress, continued
-Work on POGIL #2
Thursday
-POGIL #2 (Due at end of day)
Friday
-Fun Run Day
-Work on History page in SLC if done with POGIL #2
---
Create a Quizlet for Causes Quizipoo #1
Tuesday
Causes Quizipoo #1
Exit Slip: In your notebook, write three questions from the reading as if you were the teacher checking for comprehension. Then give complete answers to those questions.
Wednesday
JA: Lexington and Concord scene
Thursday
Continue POGIL #2
JA: Siege of Boston
Friday
Finish POGIL #2
---
    Get into the investigation
Tuesday
Continue POGIL #1
Board notes for mini-MEL at end of POGIL #1
Wednesday
Continue POGIL #1
Review for quizipoo, tomorrow
Thursday
Finish POGIL #1
Quizipoo--moved to next week 
Friday
No School :(
---
10.9.17 - 10.13.17
Boston Massacre verdict
Liberty Tree reading in Newsela (Log in to Newsela and you will see the assigned article)
    Quiz questions and Writing prompt
Tuesday
Finish Newsela reading if necessary
John Adams clips (43:30 - 49:46)
    2 reasons why JA should join the Sons of Liberty
    2 reasons why JA should remain loyal to the Crown
    -Write a letter to your son explaining why he should or should not be friends with the Sons of Liberty. Use 3 pieces of evidence from the reading.
Wednesday
Finish Hutchinson Reading
Tarring and Feathering
Clip from JA
 (edited for content to be appropriate for student audience)
Thursday
Begin POGIL One
Friday
Current Events Day
---
10.9.17 - 10.13.17
Current Events introduction and work time
[See Current Events tab to the Left]
Tuesday
Wednesday
Finish presentation from Tuesday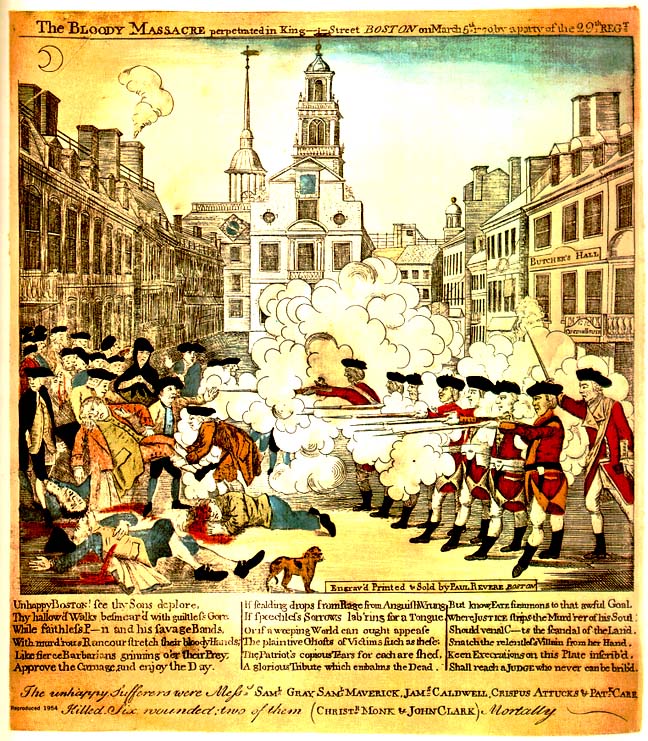 Thursday
Boston Massacre
Friday
Finish Image Analysis--compare and contrast and what is true?
Discussion of Boston Massacre trial interspersed with clips from movie
John Adams Clip--Will he defend the British soldiers? (10:30 - 14:45)
John Adams Clips (14:46 - 43:30)
    Notes: keep track of 
perspective
    Discussion: did they do it?
---
10.2.17 - 10.6.17
-Create a T-chart of things that went well and things that did not go well for the British
-Discussion
Tuesday
-Albany Plan of Union
-Braddock's Defeat
Wednesday
French-Indian War 
(
Presentation
)
-Treaty of Paris & Proclamation Line of 1763
-Pontiac's Rebellion
Thursday
Friday
French - Indian War Quizipoo
---
9.25.17 - 9.29.17
Review causes of conflict from Friday
Watch "Neighbours" and do reflection questions
HW: Finish Newsela reading, quiz and writing (this was assigned to you in Newsela and will still be there when you log in)
Tuesday
Newsela assignment due
Wednesday
Discuss Gallery Walk findings
Thursday
Continue Presentation
Friday
Continue Presentation
-Perspective Check: French v. English perspective of Jumonville Glen--similarities and differences
    -Create 3 tweets from one perspective (before, during, after event)
---
9.18.17 - 9.22.17
Begin/continue rough draft of Fault in Our Stars writing assignment (in Google Classroom)
Continue outline conferences with Walker
Tuesday
Continue rough draft
Wednesday
Fault in Our Stars--Final Draft due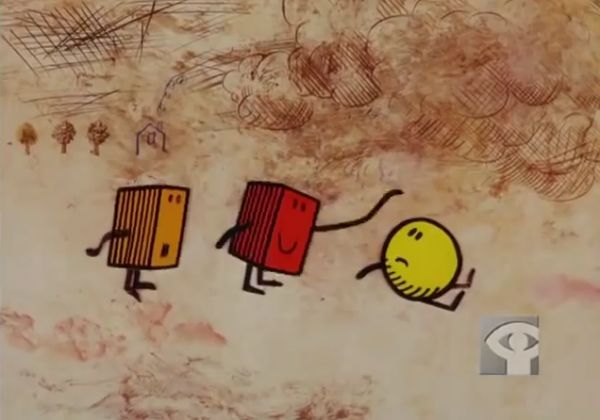 Introduction to Newsela
    Annotate article (yellow = agree; pink = disagree; leave remarks)
    Complete Quiz and Write prompt
Thursday
What is Conflict? 
Causes of war sorting activity 
Friday
Continue discussion on Conflict
Questions from yesterday's assignment
---
9.11.17 - 9.15.17
Who Is Ms. Walker? Wrap-up activity in small groups
Tuesday
Introduce assignment: Fault in Our Stars (AKA: the Rushmore MELCon)
Wednesday
Choose a president
Thursday
Continue working on FIOS/Rushmore Outline
Begin writing rough draft--This will be completed in Google Classroom
Friday
Continue working on the rough draft
---
9.4.17 - 9.8.17
No School
Tuesday
Introductory remarks 
Little Americans project (Due 9.7.17)
Who am I? practice paragraph
Wednesday
Continue assignments from Tuesday
Thursday
What is a MELCon? discussion and handouts
Little Americans due
Friday
Who is Ms. Walker? Observation gathering
---